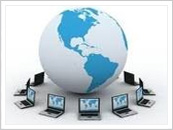 Carter Information Systems, Inc. has 25+ combined years in the Information Systems and Technologies field.

CISI uses Certified Professionals for all maintenance programs and IT solutions.

Using State-Of-The-Art Diagnostic and Repair Utilities, CISI has the experience and knowledge to quickly and effectively find the Innovative Solutions to solve many computing problems and needs.

CISI offers a variety of maintenance packages from the home user to the multilevel business. CISI can also customize a maintenance program geared for your specific needs.

Contact CISI today to find the proper maintenance package for you!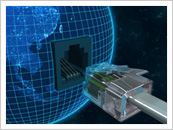 State of the art servers and monitoring software
Microsoft Small Business Specialist
Microsoft Certified Professionals
Microsoft Partner
Dell Partner
Network +
Security +
Fact Sheet:
DUNS Number: 179910653
NAICS: 517, 541330, 541513, 541519, 541611, 541690, 561320, 518210, 541511, 541512, 541513, 541519, 561210, 811212, 611420, 611519

Monitoring with Reporting for existing IT Departments
24/7 Monitoring and Preventative Maintenance
Remote Maintenance Services
Onsite Maintenance Services
Rapid Diagnosis using Remote Monitoring
Managed End Point Security
1 Hour Help Desk free per incident
Comprehensive Reporting and Analysis
Greater transparency into IT Performance and Planning Predictable IT Budget
Vulnerability Management
Wireless Networking

"To provide organizations with predictible, business-focused IT services that optimize operations, manage risk and deliver measurable business value."

DC Metropolitan & surrounding areas